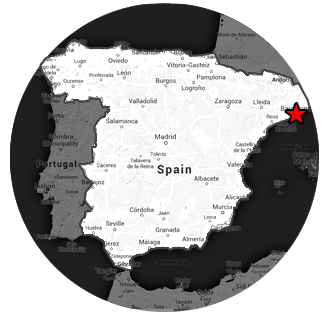 The Barcelona Bus Turístic runs several lines all around Barcelona, making stops at all major landmarks. It was a highly recommended way to see a lot of sights in a limited timeframe and was relatively inexpensive.
Other photo sets in this country include:
Photo Set Information:

Date Taken: September 2010
Camera Used: Fuji Finepix S700
The sky between buildings on Carrer de Balmes.
Buildings and the sky reflected off of a building on Carrer de Balmes
A construction crane on Avinguda Diagonal.
Casa Battló designed by Antoni Gaudí. It is also known as the House of Bones (Casa dels ossos) due to its exterior skeletal designs.
A griffin statue perched atop a building in Plaça de les Drassanes.
Motorbikes, Vespas and motorcycles were very common modes of transportation in Barcelona, probably somewhat due to the many narrow streets.
A little hazy on the details of this building, but it seemed to be a church on Avinguda del Tibidabo.
Barcelona Sants Railway Station is a major transportation hub for trains and buses in Barcelona.
The official Delegacion del Gobierno en Cataluña building in Eixample, Barcelona.
A little bit of traffic on Passeig de Sant Joan.