As cliched as it may sound, it's easy to overlook the passing of time. This marked the fifth year that I've photographed Tribute in Light. Having a tradition really highlights the changes that have occurred in your life. Every year, I've tried to go somewhere new to photograph the lights, but I now work in DUMBO (very close to Brooklyn Bridge Park), so the venue warranted repeating, especially with all of the recent renovations that the city had done to the public space.
Other related photo sets that you might be interested in:
Photo Set Information:

Date Taken: September 2017
Camera Used: Pentax K-3ii
Photographers and onlookers getting ready for Tribute In Light 2017. This was part of the recently renovated portion of the park with more walking paths. The lawns were technically closed off, but the police and security just gave us friendly reminders.
A wedding photo shoot taking place before sunset.
The view from under the Brooklyn Bridge, taken next to St. Ann's Warehouse and where they were setting up Photoville again.
A view from behind the Manhattan Bridge on Pearl Street.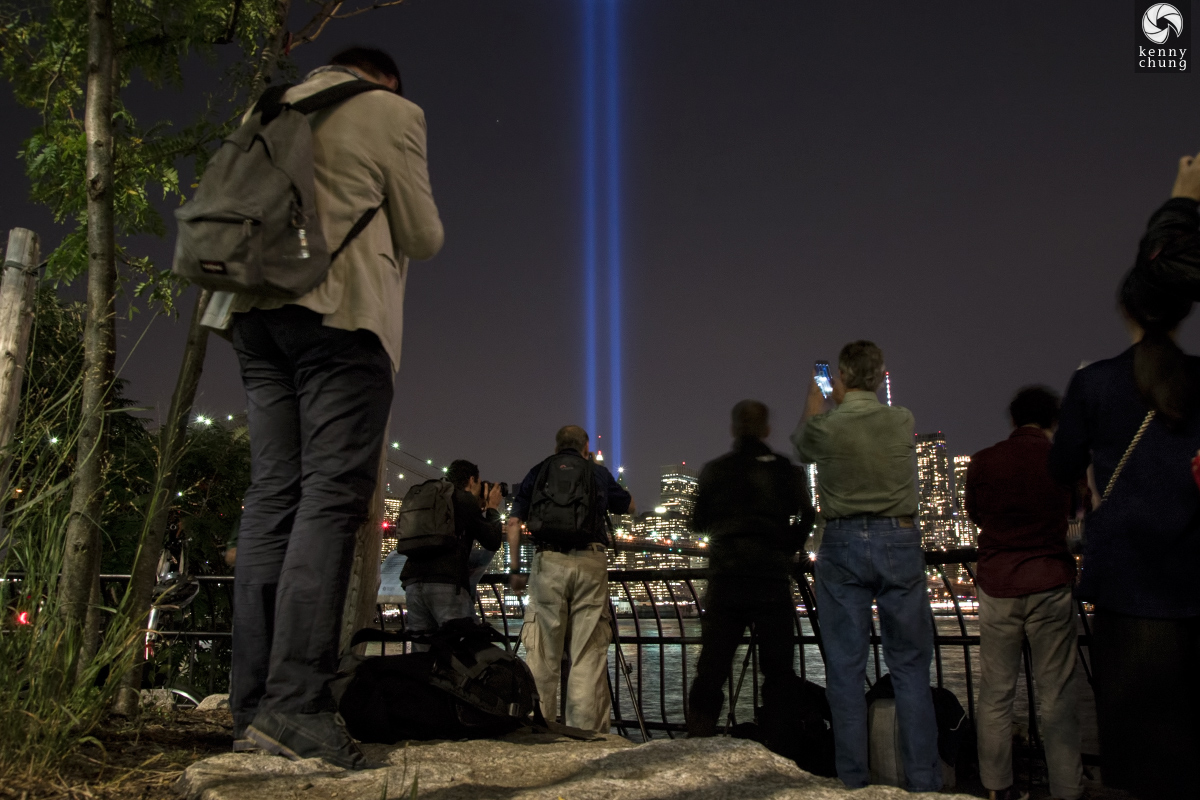 Photographers crowding around one of the best views of the lights. I actually witnessed multiple tour vans bussing in Asian tourists to the park, so it got pretty crowded.
One of the oldest parts of the park. Back in 2011, this was really the only publicly accessible part, as seen in my first Brooklyn Bridge Park photo set.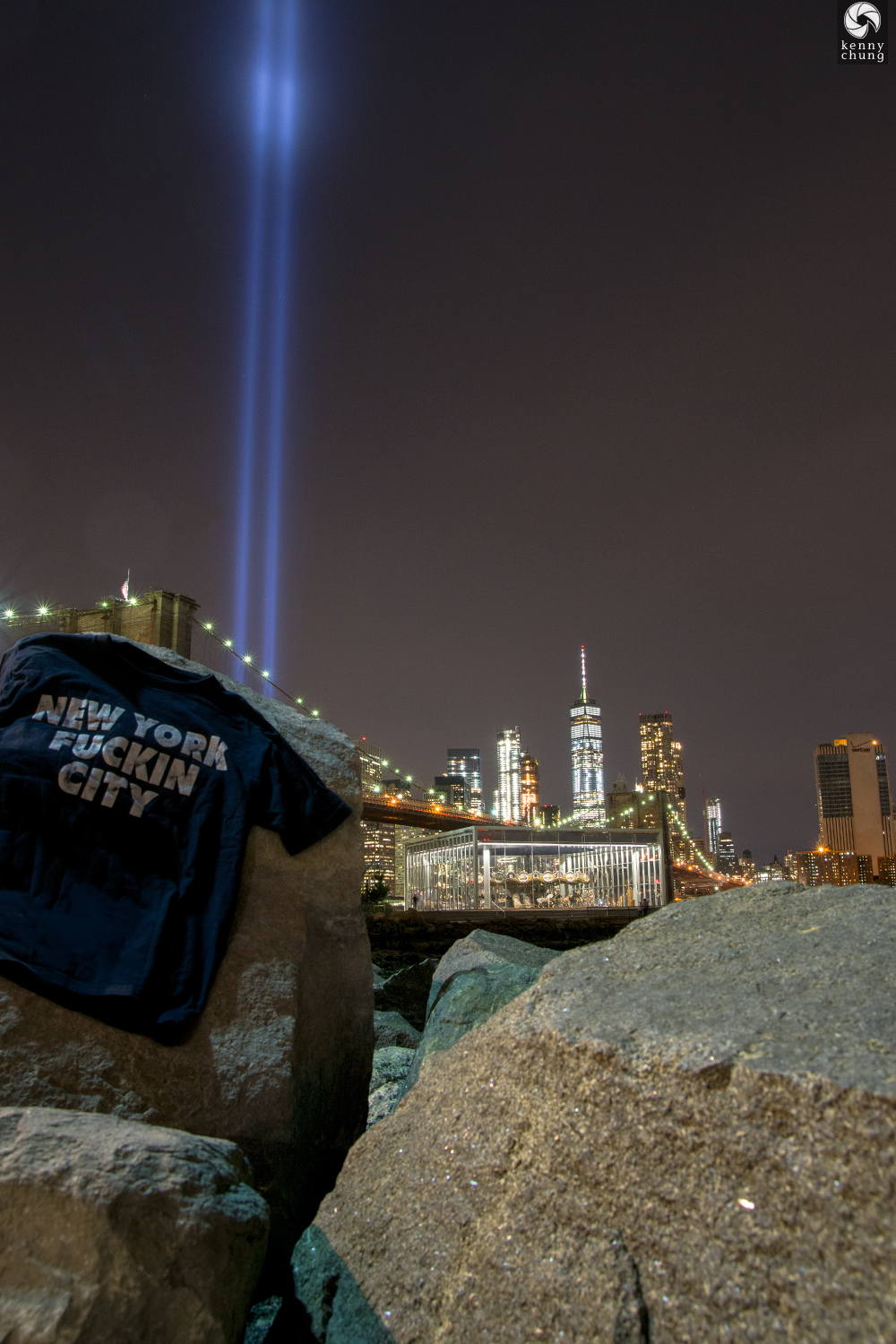 I've owned this shirt for about 13 years, and this seemed like the proper occasion to bring it back into rotation. My mom hates this shirt.
Taken in DUMBO. That blue wall in the lower right is part of DUMBO Boulders.
Taken near Pier 2 of Brooklyn Bridge Park.
Photographers and tourists at Pier 6.
More people exploring and taking photos at Pier 6, near where the relatively new NYC ferry service runs.
Pier 2, with the open air activity courts, where you can play basketball, handball, bocce, and where they even have a roller rink.
Pier 2 is becoming more of a marina these days, with a bunch of docks set up. The park has changed so much in the last couple of years that it's almost unrecognizable. I remember first hearing about plans to fix up the park to be a tourist destination about 10 years ago.
Pier 2 has some large rocks, but not much else save the great views
My mom hates this t-shirt, but I love it.
They turned off the lights for a short break (but eventually turned them back on). The Salt Marsh here is a very popular place to photograph the skyline, as I have done several times before, most recently for Tribute In Light 2016.