Perhaps the most well-known tourist destination in South America, Machu Picchu is a must-see site.
Other photo sets in this country include:
Photo Set Information:

Date Taken: November 2013
Camera Used: Pentax K5
A sleeping dog at Machipicchu Village getting some rest that I would soon be jealous of.
Our first look at the mountain peaks of Machu Picchu from the bus that took us up.
Machu Picchu ruins through the fog. The fog was actually very welcome, as it was an otherwise extremely sunny day.
More ancient Machu Picchu ruins.
A stone doorway with an eyelet that our tour guide mentioned might have been used for security purposes.
Stone walls overlooking the mountains.
A pile of loose stones.
We arrived early in the AM to get the most time at Machu Picchu. One of the benefits was avoiding many tourist groups. They started pouring in by the dozens closer to noon.
Some housing structures.
Some of the more rocky terraces.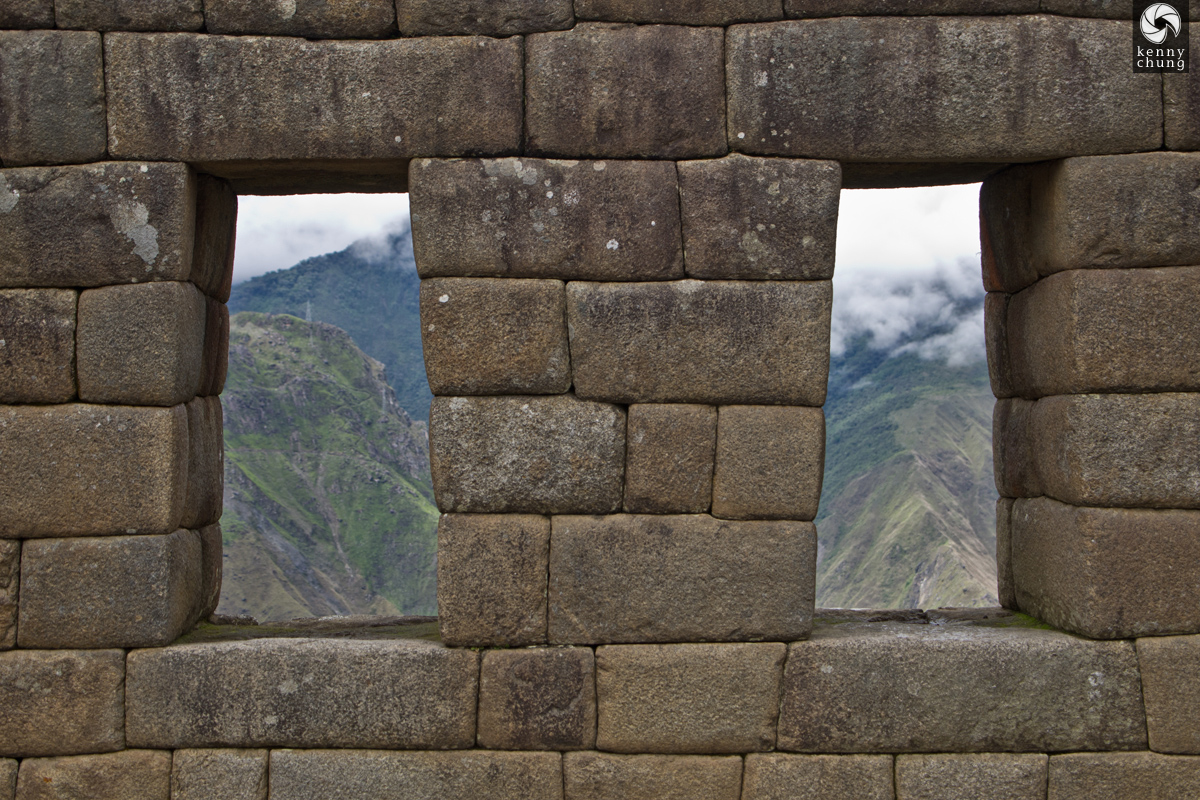 Two embrasures overlooking the hills.
A very large sacred rock (Roca Sagrada).
Men at work doing construction.
Tourists walking single file along the top terrace.
Another look at some of the terraces. From what I recall, these tiered terraces allowed farmers to experiment with growing crops.
Tons of mochileros (backpackers) taking a tour.
After our tour of the ruins, we hiked Huayna Picchu, the "young" peak overlooking the ruins. There were stairs, though a bit uneven. The trail was winding and we almost made it to the top, but we spent too much time exploring the ruins and needed to head back to catch our train back.
Purple flowers on the way up Huayna Picchu
An alpaca friend eating some foliage.
The same alpaca looking particularly sassy.
Before heading on a train back to Cusco, we stopped by Machupicchu Pueblo for a post-hike lunch and did some people-watching.