La Recoleta Cemetery (Cementerio de la Recoleta) was an interesting experience, to say the least. Similar to Père Lachaise in Paris, La Recoleta is a tourist destination due to the famous names buried there. The gravestones, statues and mausoleums were definitely brilliant pieces of art, but I still maintain it was slightly disturbing to be visiting the graves of strangers as a day activity.
Other photo sets in this country include:
Photo Set Information:

Date Taken: November 2013
Camera Used: Pentax K5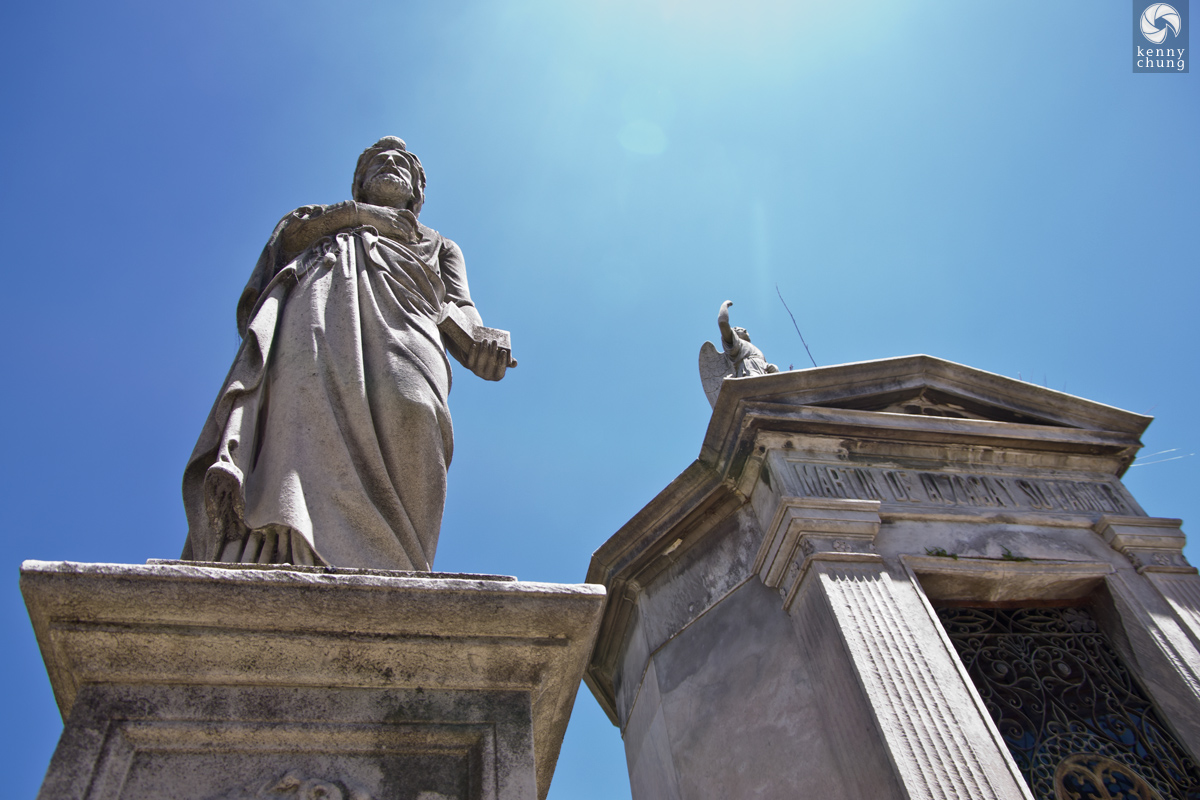 There were many statues atop monuments and gravestones at La Recoleta.
Landyards and ribbons attached to a mausoleum gate.
Many crosses adorning the top of mausoleums and grave sites.
A friendly cat strolling around the cemetery.
A statue of a sleeping angel.
Another few mausoleums.
One of many angel statues.
Yet another angel statue, this one with some olive branches in hand.